Innovations in cosmetic practices continue to pave the way towards providing satisfaction to everyone. For the vast majority of women, it is entirely normal to aspire for a better physical appearance. Breast augmentation is a standard cosmetic procedure that helps fulfill a woman's desire to achieve a well-sculpted figure. However, like other types of plastic surgery, complications can happen. Countless stories about a breast implant gone wrong are going rounds across the web.
Deciding to go under the knife is not an easy decision to make, primarily if concerns during a breast augmentation surgery can occur. Looking further into details, it is clear that there are still many women who are not aware of what could happen on a failed plastic surgery. If you consider breast augmentation but are worried about the dreadful effects you might encounter, this article is for you.
Breast Augmentation Surgery Gone Wrong
Whether it is surgical malpractice or a poor cosmetic result, a breast surgery gone wrong is one of the most haunting experiences that any woman can imagine. Even with high-technology breast enhancement procedures, complications can occur during or after the surgery.
Breast augmentation that has gone awry can end up differently. Understanding the initial signs of botched plastic surgery is the first step to prevent further complications. Slight discomfort and inflammation of the breasts can happen. Although these are minor problems, you should not take these symptoms for granted. It is essential to immediately talk to your surgeon and fix the source of your concern before the situation gets worse.
On the other hand, there are also significant problems that would require immediate attention. If you experience unbearable pain or notice signs of disfigurement on your breasts, emergency medical treatment is vital. Time plays a crucial role in avoiding further complications. In some cases, removal of the breast implant is necessary to preserve your breast tissues successfully.
Breast Implant Gone Wrong: What Are The Common Problems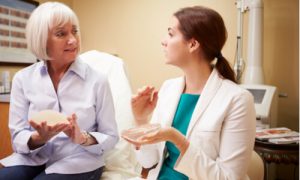 Sometimes, breast augmentation surgeries do not go as planned. Breast implant problems can occur due to a mishandled treatment procedure, initial surgical failure, an unexpected rupture in the breast implant, or a non-optimal body reaction to the surgery. Below, we will go over some of the most common issues that you can encounter if your breast implant surgery goes wrong and how you can resolve each concern.
Hard Breast Implants
If you notice some hardening on your breast implant, then you may be suffering from capsular contracture. It is a common condition when the body does not react well with the implant's foreign substance. Scar tissues around the implant appear and develop in several stages.
You may notice that your implants are becoming slightly hard to touch in their initial stages but still regular in appearance. Without early detection and treatment, the condition progresses and develops to its late stages. Aside from the breast implant being completely hard to the touch, there is a noticeable distortion in appearance and a shift from its original position. If this is the case, you might need to have your implants removed right away.
Ruptured Breast Implants
Breast implants also can develop ruptures. Feeling of swelling, soreness, and burning is an indication that there is something wrong with your implants. You may find hard spots around your breast area and deflation in its size.
Regardless of the type of your implant, the rupture may lead to leakage. While it is harmless for your body to absorb the liquid, there is also a possibility that bacteria and fungus will build up and cause an infection. Immediate attention is necessary to prevent the possibility of worsening your condition.
Movement of the Implants
Sometimes, a breast augmentation surgery may end up being too close together or too far apart. As time goes by, the implant can move and result in an unsightly appearance. This situation is a common form of cosmetic malpractice. As a part of the implant procedure, your surgeon should take into account the necessary space for growth and healing.
Luckily, it is possible to reposition the implant to its correct location. When done immediately, your breasts can rest in their proper position and improve your figure.
Resolving Breast Surgery Failure
If you are feeling unhappy with your breast implant surgery or if you're experiencing symptoms that are likely to develop complications, it is best to seek out corrective procedures. Several breast reconstruction techniques can completely revert the unsatisfactory result of a failed boob job. Its main goal is to fix any underlying problems that are causing the concerns.
Breast Implant Gone Wrong: Timing for Corrective Surgery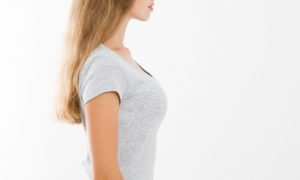 You can opt for an immediate corrective surgery following breast implant failure or several years later. Depending on your current situation, your surgeon may recommend following a timeframe after your initial surgery. It is necessary to allow some time to make sure if the defect disappears on its own. In some cases, swelling, minor distortions, and imbalance can appear as a part of the surgery's healing process. It is essential to note that there are instances wherein breast implants may take a few weeks or months before they can ultimately settle.
Get Outstanding Results with Breast Augmentation
To resolve the issues of plastic surgery gone wrong, a trusted and highly skilled cosmetic surgeon is essential to do the job. This cosmetic enhancement procedure requires experience and expertise to successfully repair and improve a botched boob job's results. At Refine Clinic, we have board-certified professionals that specialise in complicated breast augmentation surgeries. Our surgeons can help you achieve your aesthetic goals at an affordable price. You can trust our clinic to provide high-quality results that you truly deserve.
If you want to learn more, please do not hesitate to call our clinic.