Start Your Journey Towards A Beautifully Sculpted Body with Breast Augmentation Sydney
Are you looking for highly experienced, professional breast augmentation surgeons in Sydney who offer personalised procedures tailored to suit your aesthetic goals? If you are looking for a surgeon who can deliver outstanding results with breast augmentation in Sydney, then you've come to the right place.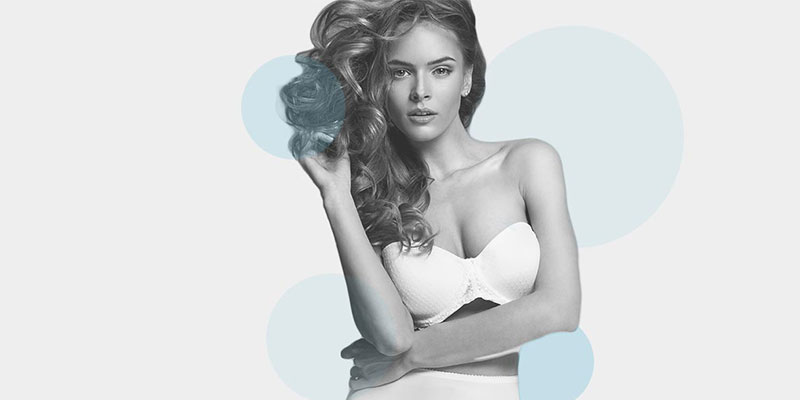 Start Your Journey Towards A Beautifully Sculpted Body with Breast Augmentation in Sydney
Are you looking for highly experienced, professional breast augmentation surgeons in Sydney who offer personalised procedures tailored to suit your aesthetic goals? If you are looking for a surgeon who can deliver outstanding results with breast augmentation in Sydney, then you've come to the right place.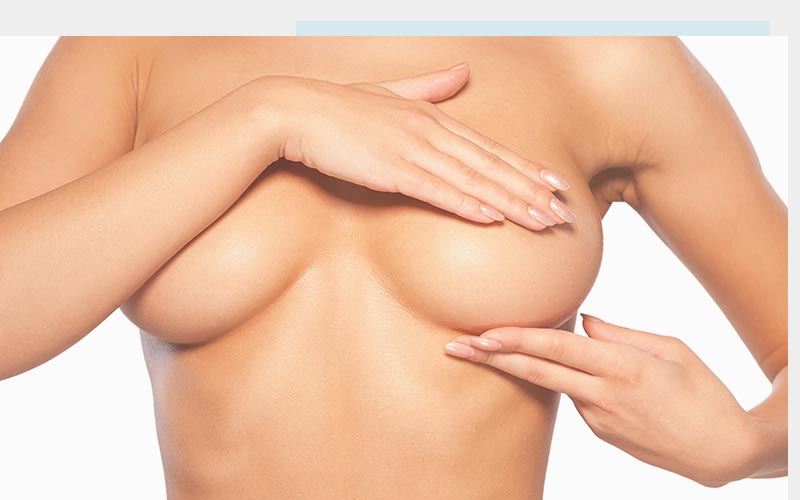 Discover the World of Breast Augmentation
Breast augmentation is one of the most common plastic surgery procedures among women all over the world. Since no other method can successfully increase the size or improve the shape of the breasts, it is a coveted cosmetic enhancement procedure. Women who feel their breasts are too small can try breast implant surgery, while patients with oversized busts can enjoy relief with a breast reduction. At award winning, Refine Cosmetic Clinic we provide a range of individualised procedures to patients seeking breast augmentation in Sydney. To learn more about what type of breast augmentation surgery may be right for you, call our office today to schedule your complimentary consultation.
Why Choose Refine Clinic for Breast Augmentation Surgery in Sydney?
Our award winning, state-of-the-art clinic is equipped with high-tech equipment to help us deliver modern solutions for women wanting to spruce up their appearance with cosmetic surgery. We offer affordable breast augmentation in Sydney with a high majority of our clients always mentioning that our pricing is very affordable. If you want to get breast augmentation in Sydney, before and after pictures from previous patients are available in our clinic, and on our website for you to get a better idea of the expected results. The remarkable team of cosmetic surgeons at Refine Clinic help to ensure each patient's experience is unparalleled to any other location in Sydney. We go through all the various breast augmentation services we offer, as well as the different placement options, styles, shapes and materials plainly to ensure our patients make the most well informed decision. Open since 2007, our facility has won various awards, including the WhatClinic customer service award.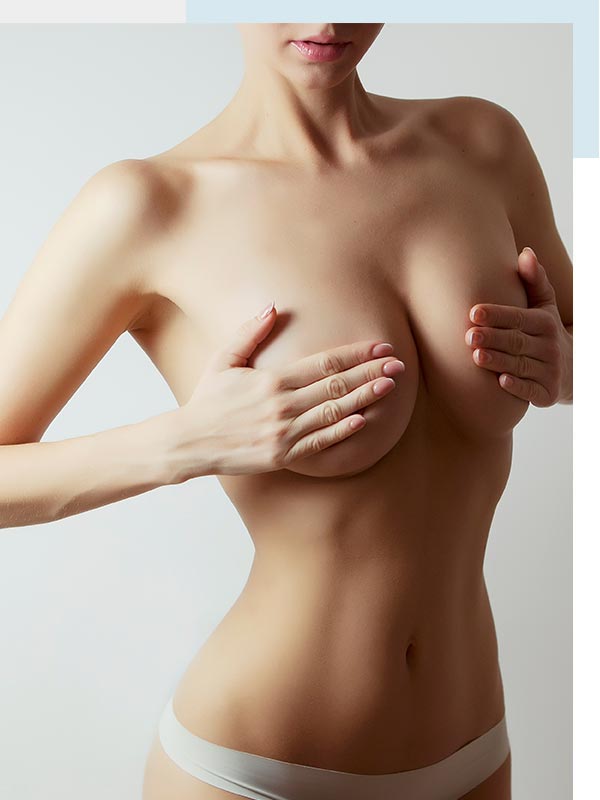 About Refine Cosmetic Clinic Sydney
The Refine Cosmetic Clinic is located in the Eastern region of Sydney and provides high quality, affordable, cosmetic surgery services. Our expertly trained breast augmentation surgeons strive to help women enhance their bosom without compromising quality or spending a fortune. Our clinic uses state-of-the-art equipment to stay on top of the technology available to provide our patients with the best care available throughout Australia. If you are seeking for a highly experienced breast augmentation surgeon in Sydney then why don't you book a complimentary consultation with us to find out how we can help you? Call us today to learn how you can get breast augmentation in Sydney. We are available by phone at (02) 8188 3775 or online at office@refineclinic.com.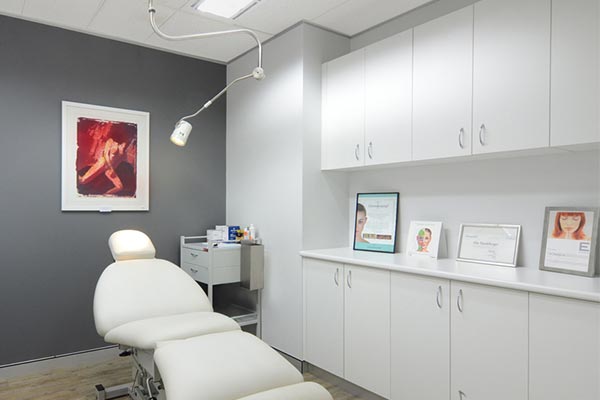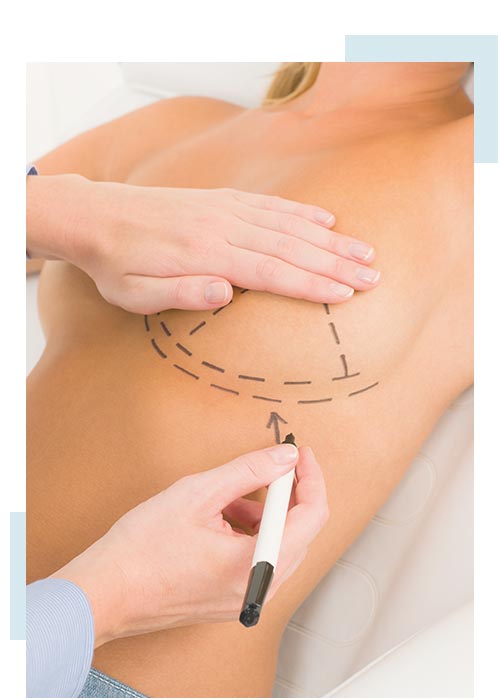 Frequently Asked Questions
What are the different types of Breast Augmentation Procedures in Sydney?
● Breast Implants: Enhance your breast size with saline or silicone implants.
● Breast Augmentation and Lift: Correct the appearance of loose skin and sagging breasts by combining implants with breast lift surgery.
● Breast Reduction: Alleviate pain or discomfort caused by oversized breasts.
● Breast Implant Removal: If you prefer to have a more natural appearance again, consider breast implant removal.
● Breast Lift: Reverse the effects of aging, pregnancy, weight gain or hormonal changes on the breast with a lift procedure.
● Breast Implant Revision: Breast implant patients may sometimes require corrective surgery to maintain optimal results.
● Tuberous Breast Correction: Using a combination of reshaping and balancing strategies plus augmentation and lift techniques, we can help correct tuberous breasts.
● Breast Asymmetry Surgery: Severe asymmetry in the breast can cause psychological distress. An augmentation procedure such as a lift or implants can help to correct this condition.
What Happens During My Visit at Refine Clinic?
Patients who are interested in learning more about breast augmentation surgery in Sydney will receive a complimentary consultation. Two free hours of parking is available at nearby Westfields and free WiFi is available at our clinic.
If you decide to move forward with your cosmetic surgery journey, the final cost of your treatment will include everything needed to receive treatment successfully. Your cosmetic surgeon will work with you every step of the way to ensure you are fully aware of the breast augmentation cost in Sydney. Since each procedure is personalised to suit the patient, the fee of a breast augmentation will be based on your unique requirement.
How Does A Boob Job Differ from a Mastopexy?
Mastopexy is the medical terminology for a breast lift, whereas mammoplasty refers to breast augmentation. The difference varies in the technique used to achieve the final results. The main difference is that a boob job typically involves the use of breast implants, where a mastopexy utilises the existing tissue to revamp the current appearance. The contrast ultimately lies in the approach taken, which will be determined with you during one of your first consultations with our surgeon. Additionally, it is common for a plastic surgeon to combine the two procedures to help women achieve a fuller, perkier bust.
Who is An Ideal Candidate?
Have you considered altering the appearance of your boobs through plastic surgery? You are not alone. Breast augmentation procedures offer solutions for women who are unhappy with the current contour, position, size or shape or their bust. Whether you are hoping to reverse ptosis or achieve more volume, a breast augmentation procedure can be tailored to suit your needs. Breast augmentation is an excellent option for patients who have struggled to reverse signs of aging or body changes that have caused loss of breast tissue.
What are the Benefits of a Breast Augmentation?
Breast augmentation in Sydney surgery is a great way to make changes to the contour of your chest and enhance the overall appearance of your boobs. Pregnancy, breastfeeding, weight fluctuations, and gravity can all weigh on your body, literally causing ptosis or drooping of the breasts. A variety of breast enhancement surgeries can help to reduce these unwanted side effects of aging. You can discuss the best procedure for you with your surgeon.
In some cases, your surgeon may recommend combining numerous techniques or surgeries to ensure the best results. Below are some benefits of breast augmentation in Sydney:
● Boost confidence and self-image
● Youthful, natural-looking results
● Restored appearance after a mastectomy
● More prominent, feminine cleavage
● Correction of loose, sagging breasts
● Helps to fill out breasts that naturally lack fullness, particularly in the upper area
● Enhances lost elasticity in the breast tissue
● Corrects asymmetry or disproportionate breasts sizes
● Reduces uncomfortably oversized breasts
Why Choose Breast Augmentation Surgery?
Temporary breast enhancements like push-up bras, tapes, or make-up techniques can help to create the illusion of a bigger bust. However, these solutions merely create illusions and are only temporary. Additionally, it can mean investing lots of money on products you'll eventually have to replace multiple times throughout your life. Breast enlargement surgery can help provide you with a more permanent solution that is tailored to help you feel confident with your body. If you are planning to have breast augmentation in Sydney, reviews from our previous patients may help you with understanding the results that we can help you achieve.
What happens during the initial consultation?
Once you have planted the seed of thought in your head about getting breast augmentation in Sydney, the next step towards enhancing your appearance is to schedule a consultation at our office. A cosmetic consultant will discuss your cosmetic surgery goals, as well as your recent medical history, any history of smoking and other relevant information that will determine whether you are eligible for a cosmetic surgery procedure. From there, the cosmetic team will examine your problem areas and provide recommendations to help you achieve a more flattering figure. If you decide to move forward with your cosmetic surgery, we can help you set a follow-up appointment, and our office will provide instructions for preparing for surgery.
How Is Breast Augmentation Surgery Performed?
During your consultation at our office, you will discuss with our surgeon how you'd like to proceed. From there, they will be able to determine the best course of action and how to perform your breast augmentation. For a breast lift or reduction, for example, an anchor-shaped incision is made underneath the nipple. This allows your surgeon access to trim away unwanted tissue and fat so they can pull the remaining skin tight. Our surgeons can combine this with implants, which are typically performed in any of the following manners:
● Transaxillary: The incision for the transaxillary procedure is made in your armpit, which is ideal for patients who scar easily or develop keloids post-surgery.
● Inframammary: This method allows the most optimal approach, as your surgeon has the most direct path. The incision is made under the breast or along the breast fold, giving your surgeon the most direct route. Most breast implants are performed by way of the inframammary technique.
● Periareolar: The incision for this technique is made around the areola to help reduce the visibility of the scars. This procedure will only work successfully with smaller implant sizes, so it may not be suitable for everyone. Additionally, there is a higher risk of losing sensitivity around the nipples.
● Transumbilical: This is less commonly used, but may be ideal for patients with specific needs. The incision is made around the belly button and follows a path from there to insert the implant. As such, it will only work with saline implants that are inserted empty and then filled.
Will My Nipples Look Different?
One of the many great benefits of breast augmentation is the ability to customise the procedure to help every woman fix those small idiosyncrasies they dislike about themselves. Not only can breast surgery enhance the fullness or the shape of your breasts, but it can also help to correct any imperfections in the nipples or areolas. Just like asymmetry in the breast tissue, your nipples can vary slightly on each breast, which can cause some women to hide them and avoid looking at themselves in the mirror or being intimate with their partner. Nipples that protrude more than average can also leave some patients feeling uncomfortable with their appearance. During your consultation, you can discuss common imperfections, like large or dark coloured areolas or nipples that protrude more than average.
During procedures such as breast lift or an implant, the nipple may be repositioned entirely to help deliver a more natural appearance. Typically, this will be achieved with a periareolar incision (around the nipple).
What is the Recovery Process Like?
Cosmetic surgery can range from non-invasive treatments to in-depth procedures that involves anaesthesia, so the recovery process can vary significantly based on what you are having done. With almost all surgical procedures, you will likely be on bed rest for the first two days. If you have stitches, sutures or something similar, you will probably have to avoid all types of exercise and strenuous activity, including stretching, bending or lifting. Other procedures, like fat grafting with breast augmentation, can heal in as quickly as two weeks, while breast implants can take several months before your body recovers fully.
On the other hand, non-surgical procedures can often have no downtime whatsoever, with many patients being able to return to their daily activities immediately after leaving our office. Injectable fillers, for example, are often regarded as a "lunch-time treatment" because they can be administered in as little as one hour and patients can return to work with minor redness and swelling at the injection site.
When Will I See Results?
It is hard to pinpoint exactly when you can expect to see results following breast augmentation or cosmetic surgery. For some procedures, such as a breast implant removal or an asymmetrical breast corrective surgery, the results might be immediately noticeable. If you received large implants and increased noticeably in bust size, you will see the effects of the operation, but the final results could take weeks or months to begin revealing themselves. Since each patient is different, the healing process will vary. Typically, however, the results of cosmetic surgery become visible within the first several weeks.
Is Breast Augmentation Painful?
Our breast augmentation procedures are performed using anaesthesia, so patients don't experience any sense of discomfort during the surgery. A general or local anaesthetic will be used. Following a breast augmentation, you may feel sore and have trouble performing certain movements. Our surgeons can prescribe a pain reliever to help you manage any discomfort during the healing process.
Will I Be Able to Breastfeed?
Many of our patients have gone on to breastfeed in the years following a cosmetic surgery procedure! There is no proof that breast implants will impair a women's ability to breastfeed. However, access to the milk ducts can be impacted because of implant placement or the pocket that was formed during the surgery. During your consultation, you can discuss your plans to possibly get pregnant or breastfeed in the future – both of which are wholly achievable with breast augmentation.
What Does Breast Augmentation Cost and what payment methods do you accept?
In Sydney, Breast augmentation cost for surgery will vary based on the type of breast enhancement surgery you need and the extent of treatment required. The shape and size of implants, for example, can contribute to the price. The costs of treatment will include fees associated with the surgeon, assistant and anaesthetist as well as the operating theatre and day bed. Also included is a 12-month postoperative visit so we can check on the healing process. We accept cash, credit and direct deposit. We accept the following payment methods: cash, credit cards (including American Express, Mastercard and Visa) and direct deposit. Financing is available via MAC Credit. MAC Credit is a financing program that offers affordable payment plans for patients who want to manage their cosmetic surgery costs. If you qualify, you can receive a loan almost instantly and choose from flexible payment options to ensure you don't fall behind. Refine Cosmetic Clinic offers patients the ability to pay for our services using financing options through MAC Credit.
Are There Risks Involved with Cosmetic Surgery?
Every plastic and cosmetic surgery procedure has its dangers. Even non-invasive treatments can have side effects that you should be aware of before having them. Here are some risks you should learn to recognise and consider before getting a form of breast augmentation in Sydney.
● Capsular Contracture. When a foreign object, like breast implants, is placed inside the body, the body's natural response is to create a capsule around the object, made of scar tissue. This helps to ensure the implants remain in place, among other things. For some patients, their body will continue to produce this scar tissue until it ultimately constricts the implant. This condition can cause the implant to harden or change the shape of your breast.
● Calcium deposits. Some patients may develop calcium deposit around their implants, which will appear on a mammogram, and may be mistaken for cancer. While these are not dangerous, it is recommended to test them to rule out any possibility.
● Infection. This is a possible risk with any surgery. Helping to keep the operating theatre and the patients free from bacteria can reduce the risk of contamination. If it does occur, antibiotics may help.
● Haematoma. While the odds of a cosmetic surgery causing a haematoma is increasingly slim, you should discuss the risks with your surgeon.
Choosing the Right Implant
To best understand the ideal implant shape, size and style for you, you will need to schedule a consultation with one of our surgeons. Here, you can test various implants to see which texture and weight you like best. We use an advanced device that allows you to simulate what certain implants would look like on your body.
It's important to remember that not all cup sizes are equal, so this is often not the best way to measure your implants. Having examples of what you would like different on your own body or what you would want to mimic from another person (such as a model or famous actress), can help us determine the overall appearance you seek. Additionally, you might not always achieve the best results with the same size implant on either side. Women who wish to correct minor asymmetry issues may benefit from using implants with a slightly different volume in either breast.
What are the Common Breast Augmentation Terms?
Our goal is to provide a different type of plastic surgery experience. We work carefully alongside our patients, talking to you in layman's terms and providing in-depth examples to help you feel confident in your decision. Here are some common phrases you may hear during your journey to learn more about breast augmentation:
1. Unders and Overs
As we've mentioned above, there are many different breast implant options to choose from. We've discussed the various positionings available, such as subpectoral or subglandular. However, you may hear this referred to in other ways, including:
"Unders", which is another term for breast implants that are placed under your chest muscle and your breast tissue aka submuscular. This approach is an ideal choice for women with small amounts of natural breast tissue.
"Overs," or subglandular implants, are placed over your chest muscle but under your breast tissue. Very athletic women often choose subglandular placement because this approach does not interfere with your muscle.
2. Gummy Bear
You might have heard this term thrown around when discussing saline and silicone implant options, but you won't see anyone reaching for a candy bag! Gummy bear implants refer to a type of silicone gel that is highly cohesive and allows them to retain their shape successfully over time. Additionally, gummy bears give the bonus of minimising any leakage in the unfortunate event of that one of the implants ruptures. This feature can help you avoid the deflated effect that occurs in the rare occasions when saline implants pop.
3. Drop and Fluff
This is a pretty straightforward phrase that refers to the healing process following breast implant surgery. As you recover, you will be waiting for your implants to "drop and fluff", as swelling can cause them to sit higher than average on your chest wall. Over the next few weeks as inflammation and redness diminish, your breast implants will start to drop into their intended place before fluffing out and softening into a natural-looking position.
4. Bottoming Out
Unlike the previous listing, this is something you don't want to see happen during the recovery process. The term bottom out refers to implants shift out of place, causing them to appear to be sliding down or dropping from the bottom. In some cases, this may occur in patients with larger implants whose breast pocket may be unable to maintain the weight. Breast implant revision surgery can correct this.
I'm Having Second Thoughts About My Chosen Implant Size-What should I do?
Have you ever heard of the term "boob greed"? It's a phrase used among clients and surgeons to refer to a common occurrence that many first-time patients experience. Similar to "cold feet", this is a means you're having second thoughts about the implant size you decided on, and are thinking you should have gone a size bigger (or smaller). The important thing to remember is that you will not see the final result until the swelling around the chest wall subsides. However, the best way to avoid "boob greed", is to be utterly transparent during your initial consultation with your cosmetic surgeon. Be sure to ask questions about sizes, and feel free to voice your opinion on what you wish to you see. The goal is to customise a breast augmentation that is perfect for you and will leave you feeling satisfied with the results.
Remember that you should have realistic expectations before going into your breast augmentation journey. Our goal is to provide women with supple, full breasts that compliment your natural figure and work with your unique style and body contour. Your surgeon can help you narrow it down to sizes that will work to highlight your assets and enhance your silhouette.
Am I Too Old For a Breast Augmentation?
At Refine Clinic, we perform breast augmentation procedures on women in all stages of life! Beauty has no age, and you are never too old to start your cosmetic enhancement journey. The most common time for a boob job is around 35 years old, but plenty of women have had success with breast augmentation in the 40s, 50s and 60s. Our staff features various expertly-trained, widely known cosmetic surgery experts who can help assess the risks involved and proceed delicately to help deliver incredible results.
Will This Procedure Increase My Risk For Breast Cancer?
There is no correlation between breast cancer and plastic surgery. Many women who have implants can go on to lead full lives, assuming they are in good health and practise healthy habits. Many patients ask how it will affect their ability to screen for cancer successfully, but it shouldn't interfere with mammograms. During breast cancer screenings, you should be sure to tell your technician you have breast implants to ensure they don't accidentally rupture them while testing.
When Can I Return to My Exercise Routine?
We appreciate the importance of living an active, healthy lifestyle! We especially understand how frustrating it can feel to know you cannot exercise for several weeks or even months until your breasts fully heal. Thankfully, our Drs recommend incorporating some very light cardio into your daily routine during your recovery period. This helps promote blood flow and reduce the chance of blood clots. Strenuous activity, like heavy lifting, running or bending will have to be avoided until you are nearly fully healed.
When Can I Resume Working?
This ultimately depends on the type of work you do and how much physical labour you perform. Women who work desk jobs that aren't physically demanding can return to work in as little as a week. If upper arm movements like reaching above your head or raising your hand are regular functions of your job, it is recommended you take up to two week's vacation. However, women who need to bend or lift heavy objects regularly for work are advised to take six to eight weeks before returning.
Will I Be Able to Drive?
For procedures that involve anaesthesia, we recommend asking a loved one to accompany you home, as you cannot drive while the effects wear off. This can take longer for some patients. After this, you should be able to drive normally, as long as you are not on pain medication.