Breast Augmentation Lift Sydney
Boost your self-esteem and experience newfound confidence with cosmetic enhancement surgery. Breast augmentation lift in Sydney is the most renowned cosmetic procedure that Refine Clinic offers.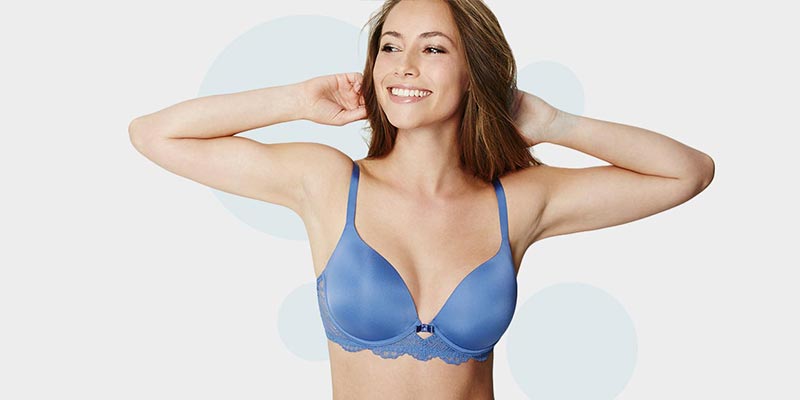 Boost your self-esteem and experience newfound confidence with cosmetic enhancement surgery. Breast augmentation lift in Sydney is the most renowned cosmetic procedure that Refine Clinic offers.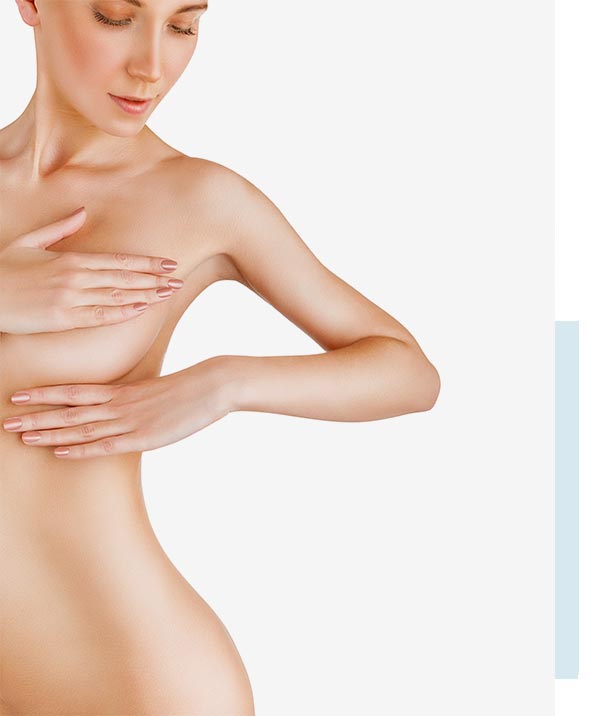 What is a Breast Augmentation and Lift?
Breast augmentation, also known as a mammoplasty, is one of the most popular plastic surgery options among women of all ages. The procedure uses implants to help provide patients with a larger, fuller proportionate bust. When combined with a breast lift, or a mastopexy, it can help to reverse the signs of ageing and enhance your feminine contours.
Your Breast Augmentation Lift in Sydney
During your consultation at our Sydney clinic, you will be able to explore different implant options and review any concerns or questions you may have. There are many different approaches to cosmetic breast enhancement surgery, so it is essential to talk about your medical history and desired results to help draft a personalised plan designed to suit your unique needs. Some patients opt to combine this procedure with other cosmetic surgeries, such as fat grafting or tummy tuck surgery, which can help give you a complete makeover while helping condense your recovery time!
Who is a Right Candidate for a Breast Augmentation and Lift?
Patients who wish to enhance the shape or size of their breasts while helping to make them perkier or more pronounced on their body may be ideal candidates for a breast augmentation with lift. This procedure can help patients who wish to tighten loose skin and enhance their cup size. At Refine Clinic, we offer personalised procedures to help you get the best possible results.
The Benefits of Breast Lift and Augmentation Surgery
Cosmetic surgery is a great way to correct any imperfections in your appearance and help you achieve the figure of your dreams. Pregnancy, breastfeeding, weight fluctuations, and gravity can all take a toll on your body, and breast enhancement surgery can help to reduce these signs of ageing. During the procedure, the doctor can trim away the excess skin and tissue, as well as enhance the shape or size of your boobs. Breast augmentation and lift can help to achieve a fuller, more youthful appearance.
Discover A New You
Beauty is about more than just how you look, but also how you feel. At Refine Clinic, we deliver powerful results that can help patients look and feel radiant. The journey to your newfound confidence starts today, with your breast lift and augmentation in Sydney.
Frequently Asked Questions
What Can You Expect from the Procedure?
You will start with an initial consultation with one of our cosmetic surgeons, who will explain the surgical options available to you. From there, you can explore different implant options to help you get a better idea of the size, shape, and weight of different sizes. Once it is time for the surgery, you will be given a list of instructions to follow in the days before the procedure, as well as post-care instructions. For women who may have disproportionate or asymmetrical breasts, this procedure can help them achieve a natural-looking result. When performed by a licensed and expertly trained plastic surgeon, the result is often perkier, softer breasts that compliment your figure.
How Long is the Recovery Time?
The recovery time of breast augmentation and lift procedure will vary for each patient. Different factors will account for how quickly you recover, including your body's unique healing process. For the first two to three days following the surgery, you may need help with everyday chores around the house. Most patients are back on their feet after a few days. Our team recommends taking at least a week from work and other responsibilities to help you heal. If your job requires lots of movement, reaching above your head, or heavy lifting, you may want to discuss taking a more extended break. You should avoid strenuous activity and sports, for the next few weeks. Typically, most of the swelling will subside within the first six weeks, and patients will, on average, start to see their final results around 6 to 12 months. Our clinic will set a 12-month post-operative appointment so the surgeon can check on your progress.
How Will I Know Which Cup Size Is Suitable for Me?
Some patients already have an idea of how much bigger they would like to go, while others are still unsure about what would work best with their frame. In any case, you can discuss the available options with your surgeon, and you can even test out different materials, such as silicone or saline, as well as different sizes. We offer patients the ability to test out various implants to see which looks and feels the best.
How Much does a Breast Augmentation in Sydney Cost?
The final cost of your cosmetic enhancement will depend upon the extent of the procedure and what it involves. At Refine Clinic, we offer our patients a free initial consultation with our surgeons. Contact us today to get a better idea of how much does a breast augmentation cost in Sydney!
Contact us for Your Complimentary Consultation Today
Our team of highly trained and professional surgeons understand how important it is to look your very best. We are extensively trained in the fields of breast augmentation treatments and offer compassionate and comprehensive services every step of the way. Refine Clinic employs the latest treatment options in our state-of-the-art clinic. Since 2007, our goal has been to provide affordable treatments and incredible results to the residents of Sydney. If you wish to learn more about available options of breast augmentation and lift surgery in Sydney don't hesitate to call us at (02) 8188 3775 to schedule your free consultation with one of our qualified cosmetic surgeons.