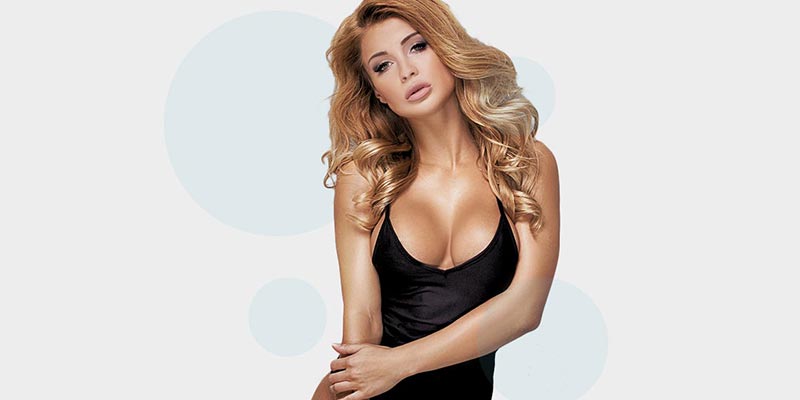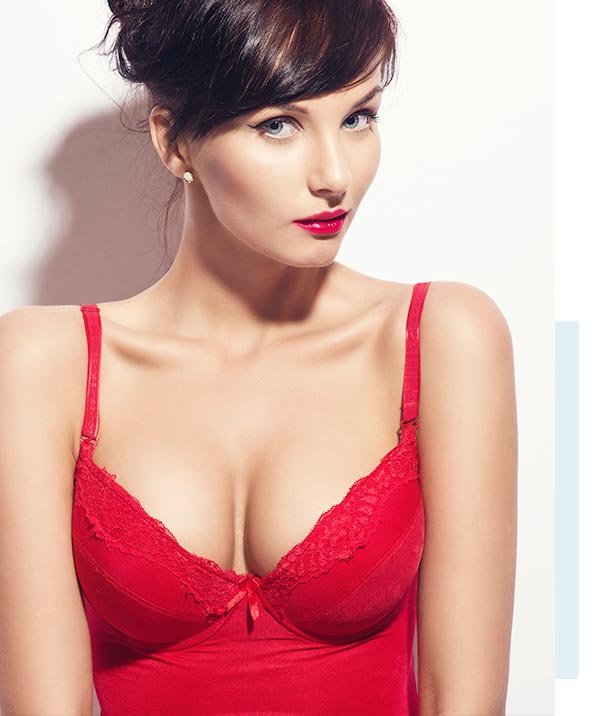 Explore All Your Breast Enhancement Options
Every woman deserves to feel sexy, and fuller, rounder breasts can often boost self-esteem and help you feel confident and beautiful. Schedule your consultation with Refine Clinic today to learn more about breast enhancements using fat grafting techniques!
What is a Breast Reshaping with Fat Procedure?
A breast reshaping is a surgery which aims to achieve a more defined shape and fullness in the bust. When combined with fat grafting, it can help to enhance both the size and the contour of your bust, without requiring more in-depth techniques, like breast implants. The fat graft procedure requires a less invasive cosmetic surgery procedure that is very popular among men and women alike: liposuction. Using your own harvested fat from a donor site, your surgeon will inject that fat into your breasts to help provide more volume.
What is Fat Grafting?
Patients who are interested in altering the shape, size or general contour of their breasts have many options to help achieve a flattering result. To learn more about the best cosmetic approach for you, contact our clinic to schedule a free initial consultation with one of our breast augmentation experts. A fat graft, also known as a fat transfer, in the breasts is an excellent alternative to implants. This method can allow you to achieve up to double your current cup size, without implants or fear of allergens that your body may reject. During your consultation, our surgeon will advise if this treatment is ideal for you. Contact us today to learn more!
The Benefits of a Breast Reshaping in Sydney
While it is a lesser known option, a fat transfer procedure can still deliver remarkable results to patients looking for a more natural approach to breast augmentation. Additionally, a fat transfer can be combined with cosmetic surgery, like a breast lift, to provide a fuller overall appearance. Other benefits include:
● Natural materials, which eliminate the risk of allergy or rejection
● Help to enhance other areas of the body, providing a more dramatic result
● A minimally-invasive procedure that leaves virtually no scarring or lasting damage
● A more natural look and feel
Discover a new you with the innovative techniques behind breast reshaping procedures in Sydney. Our clinic provides complimentary consultations for women who want to learn more about our breast augmentation procedures. Call us today at (02) 8188 3775 .
Frequently Asked Questions
Am I a Good Candidate for a Breast Reshaping with Fat in Sydney?
Women who are sensitive to foreign objects, have allergies or saline or silicone or want to find an alternative to breast implants may find breast reshaping to be an ideal solution. Additionally, if you have been contemplating liposuction on another area, such as your tummy or your thighs, you may consider harvesting that fat for a breast reshaping. As we age, gravity and aging can take a toll on your body, and this is an excellent way to replenish any lost mass or elasticity without extensive surgery. Ideal candidates include women over the age of 21 who are in good general health and wish to enhance their overall appearance.
How Does a Breast Reshaping Surgery Work?
A breast fat graft works by combining two treatments to achieve incredible results. First, a donor site is chosen by the patient. Popular harvest areas include stubborn fat deposits, such as those on around your waist, thighs, butt or arms. A liposuction treatment is performed to remove the unwanted fat in the problem area. Our surgical team will then harvest the fat using special equipment to filter out any impurities. Finally, your surgeon will strategically reinject the harvested fatty tissue back into the target area. This technique is done using a micro-thin needle, which means there is virtually no scarring and the healing process is often faster and more comfortable.
What is the Recovery Like after a Breast Reshaping Surgery?
The recovery for a breast reshaping is much faster than a traditional breast enhancement procedure, as there are no surgical incisions that need to heal over time. The liposuction procedure typically takes just a couple weeks to recover, and your surgeon will prescribe medication to help manage any discomfort. Many patients can be back to their normal lives in as little as three weeks after their procedure.
How Soon Will I See Results after my Breast Reshaping with Fat?
The results of a breast reshaping procedure will vary by patient, and will often take several weeks to start seeing changing. In some cases, the size may fluctuate if some of the fat reabsorbs into the body. However, most patients can begin to see results once the swelling and redness subsides following treatment. It is sometimes recommended to return after six months to a year for additional procedures to achieve optimal results.
How Much Does a Breast Reshaping Cost?
The cost of a breast reshaping in Sydney will vary based on the amount of fat that is transferred and whether and the extent of treatment required. Combining a fat graft with a breast lift, for example, will affect the final cost of your procedure.
Contact Refine Clinic today to learn more about our services and the cost of breast reshaping with fat in Sydney.